The Cobble Hill is a refreshing, summery take on the old stand-by, the Manhattan. This drink is pretty new in cocktail history, created in 2009 by Sam Ross at Milk and Honey (NYC), one of my favorite bars. Like its inspiration, the (dry) Manhattan, the Cobble Hill has a rye base, complemented by dry vermouth and a lemon twist garnish. The Cobble Hill shakes things up, however, by its use of Amaro Montenegro and cucumber. I can't help but think this might be my drink of choice for the summer.
A key ingredient in the Cobble Hill is Amaro Montenegro, a traditional Italian amaro from Bologna. I picked up my bottle a few months back in Italy. I had enjoyed this amaro many times in cocktails but never straight, and I was excited to get my hands on a bottle. I also tend to think that booze from around the world makes the best souvenirs. However, despite my excitement, I did not expect Amaro Montenegro to taste so much like bubble gum. The amaro has strong rosewater and orange notes, which remind me of bazooka double bubble. Of the many amaros I have tried, it is by far the most unusual.
I know many bartenders have successfully wrestled the liqueur's unique flavor profile into playing nicely with other ingredients, but quite frankly, I've been stumped as to what to do with it. When I read this week's Mixology Monday post, I decided to do a quick search to see if anyone had attempted a Manhattan knock-off using Amaro Montenegro (see below for theme details). I stumbled across the Cobble Hill, and the unexpected combination of rye, Amaro Montenegro, and cucumber caught my attention.
If these three ingredients were people, they'd have three dramatically different personalities. But somehow, they all blend amazingly well in this simple yet well balanced drink. The cucumber plays its usual role: refreshing. Meanwhile, the Amaro Montenegro adds a light sweetness and floral notes that make me think this might be my go-to drink for the summer. Finally, the rye grounds everything and doesn't let us forget this is a cousin of the Manhattan. Regarding specifics, I used Rittenhouse rye, Dolin dry vermouth, and of course, Amaro Monetenegro.
On a final note, I think this cocktail is pretty neat because it really demonstrates how much flavor you can infuse into a drink just with a quick stir.
Cobble Hill
-2 oz rye whiskey
-1/2 oz dry vermouth
-1/2 oz Amaro Montenegro
-2 or 3 slices of cucumber
–lemon peel  and/or thin cucumber slice for garnish
Combine the ingredients in a mixing glass with ice. Stir well, and strain. Garnish with a lemon peel or thin cucumber slice.
---
It's hard to believe it's Mixology Monday again already! Today's theme was dreamed up by Frederic at the CocktailVirgin blog (For our Boston readers, you can catch Frederic at the bar at Cambridge's Loyal Nine, which I am dying to try– seriously, there's a sauerkraut martini. It's pure brilliance). Frederic wrote:
"Turning to David Wondrich's Imbibe! for some historical reference, he bandied back and forth about possible creators and locales for this classic's creation. Perhaps it was created many places and many times, for sweet vermouth was the new hot ingredient of the 1870s and 1880s as St. Germain was in 2007 and 2008 (and arguably even to today). Wondrich quoted from the anonymously penned 1898 Cocktails: How To Make Them, "The addition of Vermouth was the first move toward the blending of cocktails." In my mind, the Manhattan takes the Old Fashioned one step further. Not only does it replace the sugar with sweet vermouth, but this sweetener ties its herbal notes to those of the bitters and its spice notes to the barrel-aged whiskey (especially rye whiskey) as well as the bitters again. Furthermore, the addition of a hint of fruit and caramel flavoring is a welcome addition to the mix (I will not directly draw any link to the vermouth's fruit and the cherry garnish though). While there have been a variety of Manhattan variations through the years such as the Preakness and the Brooklyn, most of the twentieth century saw this drink unchanged, in theory that is… However, the last decade or so has seen a renewal in the drink begin made correctly. Moreover, I would point to New York City cerca 2005 as the re-birth of the Manhattan variation with drinks like the Red Hook being born. For this theme, actuate it any way you'd like as long as the drink resembles a Manhattan. Want to take 19th century Manhattan recipes or variations to the test? …Or perhaps subbing out the whiskey or vermouth for another ingredient or adding in a liqueur or other modifier or so to the mix? Awesome, you're right on track! There are plenty of Manhattan and Manhattan variations out there in the literature, and there's plenty of room to explore and tinker if that's your thing, too."
Edited to include: As it turns out, great minds think alike— Frederic and I made the same drink for this week's Mixology Monday theme! I suppose it's not too surprising as Amaro Montenegro has enjoyed some major popularity in cocktail bars as of late. I still find it pretty amusing.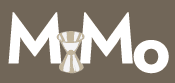 Enjoy, and be sure to follow us on Instagram @spiritedawaycocktails and Twitter @SpiritedAwayMA!